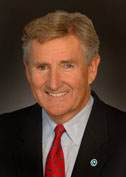 Neil Peterson, Founder, Chairman and CEO
Neil Peterson is a social entrepeneur. He has served in a variety of leadership positions in the public, private and non-profit sectors. He was the CEO of the public transportation agencies in the Seattle, Oakland, and Los Angeles metropolitan regions; CEO of the largest toll road network in California; City Manager; and COO and CFO of a state's Health and Human Services Agency where he was responsible for the state's mental health programs and programs for the disabled. In the private sector, Peterson has served as CEO, COO and CFO of several companies; worked as a consultant for Booz, Allen & Hamilton, CH2M Hill and Transportation Solutions; founded companies, including Flexcar, now Zipcar, the first major car sharing company in the United States. In the non-profit sector he has served as Vice President of the Edna McConnell Clark Foundation in addition to his efforts with the Edge Foundation. A frequent speaker and author of Embracing the Edge, Peterson and his two children have Executive Functioning challenges, specifically ADHD and Dyslexia.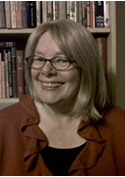 Jan Carruthers, Executive Director
Jan Carruthers has performed a wide range of functions for Edge since 2012.  Previously, she was a Capitol Hill aide, serving as Chief of Staff for two House members and Staff Director of the International Development Institutions and Finance Subcommittee.  She also worked for Governor Ann Richards of Texas in her Washington, DC, office and headed the Washington, DC, office for Governors Lowry and Locke.  Earlier, she served as Chief of Planning and Development for the DSHS Bureau of Juvenile Rehabilitation and taught high school in Seattle.  Jan has a degree in political philosophy from Fairhaven College.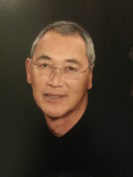 Terry Matsumoto, CFO
Terry Matsumoto founded Matsumoto Consulting LLC in 2014 to provide financial and administrative consulting to governmental and transit agencies and the private sector that supports them.  Previously, he was the Chief Financial Services Officer (CFO) of the Los Angeles County Metropolitan Transportation Authority (Metro), a regional transportation planning entity and the nation's 3rd largest public transit operator of bus and rail service with annual budgets over $4.5 billion.   He is a nationally recognized public transit executive with more than 40 years of financial and administrative policy development and management experience in the private and public sectors. Mr. Matsumoto is a certified public accountant and earned MBA and BA (Economics) degrees from UCLA.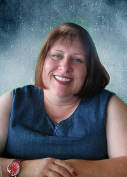 Denise von Pressentin, Coach Matchmaker
Denise von Pressentin has a special ability to make matches between our students and our Edge Coaches.  She has performed this role with the Edge Foundation since its founding in 2005. She also performs a variety of accounting and administrative functions for the foundation.  Previously she served in similar roles for numerous companies in the private sector including Kyokuyo Co, USA; Whitney Foods, a seafood producing and processing company; Transportation Solutions; and Flexcar. In addition she has worked for the US Forest Service in the public sector. Denise has served on two condo associations' boards and as an officer for an investment club. Denise has a Bachelor of Arts in Business Administration degree from Seattle University.
Tim Kniffin, Program Director
Edge In-School – Washington
Tim Kniffin has a special connection with young people. He served as a youth minister in Chicago, Lima (Peru), Sioux City (IA) and Vancouver (Canada) for more than ten years, in both urban and rural areas. He served as Edge Foundation's Program Manager for its Schools Coaching Program for three years. Tim has a Bachelor of Arts from Wheaton College (IL) and a Masters of Divinity from Regent College (Vancouver, Canada). Tim and his wife Cynthia, who is a teacher, have two young children.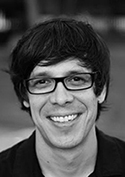 Derreck Torres, Lead Trainer
Derreck Torres, ACC, CSS is the Lead Trainer for the Edge Foundation. He is a certified life and AD/HD coach, having received training through JST Coaching and Fast Track Coaching. For the past decade, he has been working to transform lives through understanding, exploration, and development. He is interested in everyone unlocking and reaching their full potential.
Rick Ackerly, Academic Advisor
Rick Ackerly is a nationally recognized educator and speaker with 50 years of experience working in and for schools. With a master's in education from Harvard University, Rick has devoted his career to building thriving learning communities.  He has served as director of five schools and is a consultant and coach to teachers, school leaders and parents. Author of The Genius in Every Child: Encouraging Character, Curiosity and Creativity in Children, Rick speaks to parent and school groups across the country and at numerous education conferences. His articles about education have appeared in Education Week, the New York Times, The Independent School, Multicultural Education. Rick publishes a new essay weekly on www.geniusinchildren.org.
Mike Powell – Regional Edgeucator – Wash. DC
Mike Powell is a veteran training professional. With over 15 years of training and development experience Mike has helped equip over 15,000 employees with the skills to be successful both personally and professionally. A dynamic speaker and trainer, Mike draws upon the lessons learned from his unique personal and professional experiences to help individuals and teams expand their capacity for success. He has delivered keynote speeches and facilitated engaging workshops for organizations and events across the country. And through his passion and commitment, many people have been inspired to reach their potential and exceed their goals.
A native of Prince George's County, MD., Mike graduated from Oxon Hill High School in 1996 and attended Hampton University, earning his Bachelor's degree in Psychology in 2000. He received his Masters of Business Administration at Southeastern University, and completed post-graduate work in Strategic Leadership at Regent University. He is currently a faculty member of the Gestalt Institute of Cleveland and is a past board member of the Avonridge Community Development Corporation in Hyattsville, MD.
Mike believes leadership is about service. He looks forward to continuing to use his gifts, talents, skills, and resources to serve people across the world.
Wendy Renoso – Consultant
With over 20 years experience in nonprofit education, Wendy Reynoso has a proven track record in management, leadership coaching, fundraising, strategic planning, and program development. In addition, she has extensive experience in creating, facilitating, and leading training sessions.
As an executive coach, Wendy provides coaching, training, and tailored professional development throughout her client organizations, from leadership teams to program recipients. In New York City, Wendy has served as Head of School/Executive Director for Storefront Academy Harlem (formerly the Children's Storefront), a tuition-free independent school serving nearly 200 students, and Executive Director of The GO Project, which helps improve the futures of low-income public school children by providing critical academic, social, and emotional support.
Wendy holds a C.A.S. in Educational Administration from Steinhardt School of Education, New York University; an Ed. M. in Sociology of Education, with a concentration in Educational Policy, from Teachers College, Columbia University; an M.A. in Elementary/Childhood Education from Teachers College, Columbia University; and a B.A. from Oberlin College.
Laura Wolff – Project Director – New York City, NY
Laura is a Program and Strategy Consultant for philanthropic, government, and nonprofit clients.     In her prior position as Program Director at the Robert Sterling Clark Foundation, Laura managed the foundation's national reproductive rights and health program, and its New York program supporting efforts to improve City and State policies and programs, particularly those affecting disadvantaged New Yorkers.   She also played a leadership role in funder collaboratives to strengthen early childhood and k-12 education.   In recognition of this work, the Alliance for Quality Education honored her with its Champion of Education Dedication to Education Award of 2015.
Currently a member of the Women's City Club Board of Directors and its Public Policy Committee, Laura was a founding board member of the Abraham Joshua Heschel School and  served on the boards of the Feminist Press, Philanthropy New York, and the YWCA of Brooklyn.
Laura began her career in social science book publishing, holding editorial positions at the Free Press, Macmillan and Dell Publishing Companies.  She received a BA degree in Psychology and Social Relations from Harvard University and a MA in Psychology from New York University.
Tuvette McCloskey – Regional Edgeucator
Tuvette McCroskey has over ten years' experience working with young people as a teacher, school counselor and coach. She is trained as an ICF certified life coach and as a member of the Edge Private Client Coaching Team, she specializes in working with individuals who have ADHD and executive functioning challenges.  She works with families and individuals, and is passionate about helping students realize their potential.
Before becoming a life coach, Tuvette was a K-12 special education teacher and then a middle school counselor.  What she enjoys most about working with young people is helping them to develop positive mindsets; and seeing their confidence grow in learning and trying new things.
In addition, she has a M.ED and is a Life Coach with FastTrack Coach Academy, as well as a member of CHADD, ICF Washington, and Impact ADHD.
Heather Sutton – Regional Edgeucator – New York City, NY
Heather Sutton's commitment to serving youth has led to the recent launch of a new leadership coaching enterprise, based on her training in the Co-Active® model of coaching through The Coaches Training Institute. She is a co-founder of genARISE, a program that provides holistic career and life coaching to first-generation college students and recent graduates to support their transition to early career while maintaining a healthy lifestyle. Heather is the former director of strategy for The Heckscher Foundation for Children, where she worked in several leadership capacities for more than ten years to support innovative solutions for improving life outcomes of needy children and youth in New York City. Within a venture philanthropy framework, she has led initiatives in early childhood and K-12 education, college success, and access to career pathways toward greater economic mobility for first-generation college students.
Previously, Heather was a director with The International Longevity Center within Columbia University's Mailman School of Public Health. She served on the founding leadership team for The Urban Assembly School of Business for Young Women, with funding from The Bill & Melinda Gates Foundation. Heather has private sector corporate training and marketing leadership experience in global companies, including General Electric, Louis Vuitton, and Christian Dior.
Heather holds an MBA from The University of Maryland, and an undergraduate degree in Psychology from Bucknell University. She has served on the Philanthropic Advisory Committee for the NYC Neighborhood Library Awards, has been a member of Early Childhood Partners-NYC, and Philanthropy New York's leadership, coaching, and mentorship program. In recognition of her work, City and State New York recently honored her with its Corporate Social Responsibility Award in Philanthropy.
Brad Ward – Fidelity Manager – Riverside County / Coachella Valley, CA
Bradley K. Ward, ACC, is a coach and consultant whose 20 years in the nonprofit sector influenced his decision to become a coach. He opened his practice, The Mission Coach, LLC, after relocating with his husband from Washington, DC to Palm Springs, CA in 2014. Brad specializes in emotional intelligence and leadership development coaching, and is thrilled to add Edge in-school coaching to his coaching practice.
Brad's personal mission is to leave the world a better place than he found it, and fulfills that mission one student, client, and organization at a time. His underlying philosophy of coaching is that it should be available to anyone, which made Edge Coaching the perfect fit for him.
He completed his coach training at Fielding Graduate University in Santa Barbara, CA and earned his Associate Certified Coach credential through the International Coach Federation. Brad also holds a Bachelor of Arts in Music from Oklahoma Baptist University. He was chosen by the nonprofit sector because of his commitment to mission and vision, and served in the fields of public health, education, and arts during his 20 year tenure.
Lisa Sargent – Fidelity Manager – Yakima, WA
Yakima is home to Lisa and she has enjoyed working with the community through church, service clubs and volunteering within the Yakima School District.   Lisa has a passion for youth and a commitment to helping them realize their potential now and in the future.
Erin Wilson – Regional Edgeucator
Erin Wilson has a passion for students of all ages—she has worked at a variety of colleges, runs a day camp for over 200 kids and teens each summer, has taught middle school, and spent years as a tutor and a Governess. She completed her Master's Degree in Education and two coaching programs through JST Coaching before getting her International Coach Federation coaching credential.  She is a member of the Edge Team as a Private Client Edge Coach. Erin brings a casual and fun-loving approach to working with students where she strives to empower them through life, academic, and social skill-building; she believes strongly in a balance of challenge and support. Identifying as a person with a disability herself, Erin spent time working on legislation in Washington DC for the newly amended American's with Disabilities Act. Personally, she is a huge fan of Mister Rogers for the way he related and spoke to, and advocated for, children.