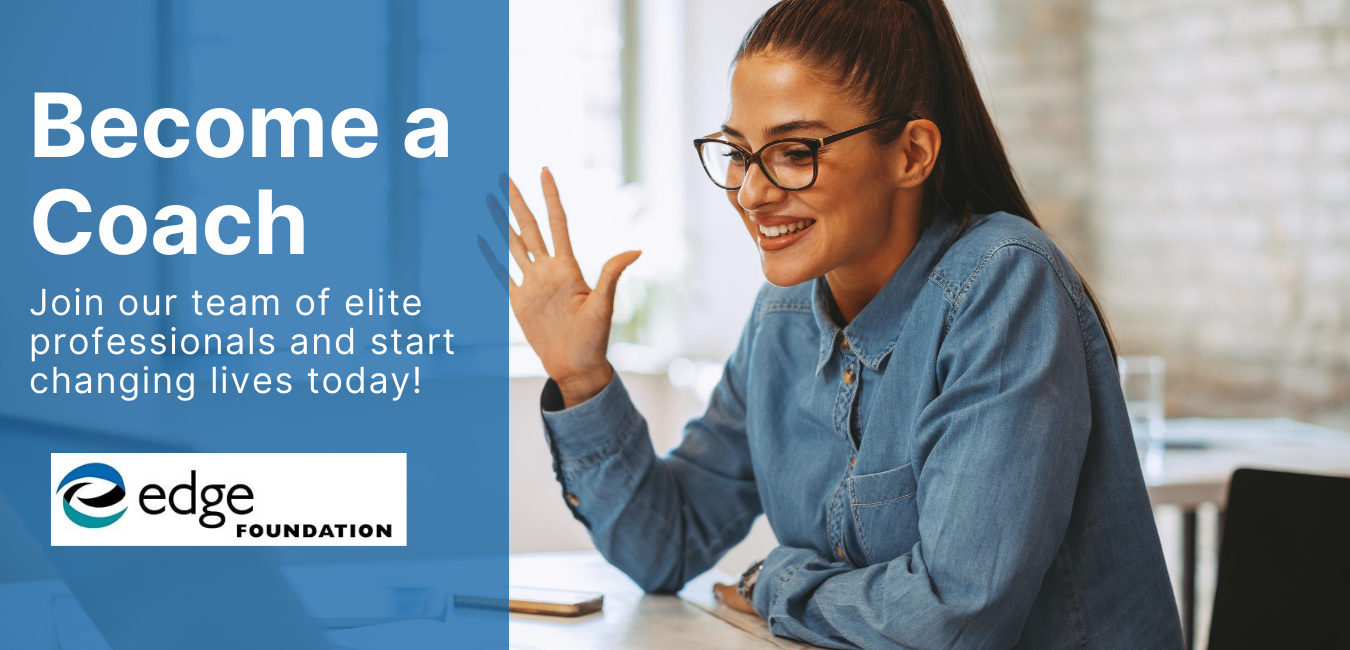 At the Edge Foundation we provide coaching that gives youth the edge they need to successfully manage their lives and their executive functioning challenges so they can reach their full potential. We have recruited and trained some of the best coaches in the business. Join us and discover the benefits of being an Edge Coach.
More Information
Individual     |     In-School     |     After School Organizations
Contact Us
Contact us today to learn more about Edge Coaching.