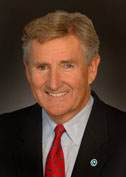 Neil Peterson, Founder, Chairman and CEO
Neil Peterson is a social entrepeneur. He has served in a variety of leadership positions in the public, private and non-profit sectors. He was the CEO of the public transportation agencies in the Seattle, Oakland, and Los Angeles metropolitan regions; CEO of the largest toll road network in California; City Manager; and COO and CFO of a state's Health and Human Services Agency where he was responsible for the state's mental health programs and programs for the disabled. In the private sector, Peterson has served as CEO, COO and CFO of several companies; worked as a consultant for Booz, Allen & Hamilton, CH2M Hill and Transportation Solutions; founded companies, including Flexcar, now Zipcar, the first major car sharing company in the United States. In the non-profit sector he has served as Vice President of the Edna McConnell Clark Foundation in addition to his efforts with the Edge Foundation. A frequent speaker and author of Embracing the Edge, Peterson and his two children have Executive Functioning challenges, specifically ADHD and Dyslexia.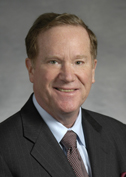 Dr. Barry Alberstein
Dr. Barry Alberstein is a Clinical and Consulting Psychologist with a Masters Degree in Business Administration and a Bachelors Degree in Communications. After 20 years of private practice in Seattle, he now consults with the life insurance and financial services industries on both building clientele and activity management systems. In addition to being a featured speaker at many life insurance industry meetings, Alberstein is co-author of the classicBuilding a Financial Services Clientele and Managing Through the One Card System. These are considered the primary instructional texts in the life insurance industry. Dr. Alberstein maintains an active performance coaching practice as well as an active schedule of writing, consulting and public speaking.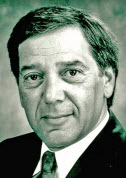 Stanley Barer
Stanley Barer is co-founder and Chairman Emeritus of Saltchuk Resources, Inc. Saltchuk is a privately held holding company for several U.S. flag maritime operating entities including Totem Ocean Trailer, Foss Maritime, Sea Star Line, and Interocean American Shipping Corporation. Barer also serves as counsel at Garvey Schubert. Barer has a long history of public service including assistant to Senator Warren G. Magnuson, legal advisor to the US Delegation to the United Nations Conference on World Environment in Stockholm 1972, and Assistant U.S. District Attorney for Western District of Washington. Over the years Barer has served on numerous community and charitable boards including University of Washington Board of Regents, Seattle Chamber of Commerce and U.S. China Clean Energy Forum.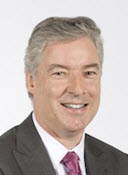 Richard Beanland
Richard Beanland is the CEO of Hawkeye Channel, an integrated digital marketing agency. Richard joined Hawkeye in 2001 after 13 years with WPP where he had worked Prior to leading Hawkeye, Richard spent 13 years with WPP Group in a range of senior global roles, including as Director of Strategy for Kantar, one of the world's largest market research groups. Richard is a member of the Institute of Chartered Accountants in England and Wales and the Association of Corporate Treasurers and also holds a BA in Finance. Richard was born and raised in England. He now lives in Dallas Texas.
Emma Beanland
Emma Beanland, formerly of Mercer Island, Washington, is a Texas businesswoman. She is co-owner and CEO of Development of Emma's Home Care, a home care company in the Dallas-Fort Worth area, specializing in the care of seniors with Alzheimer disease, dementia, Parkinsons disease and after-effects of stroke.
Greg Farrell
Greg Farrell is the founder and recently retired president and CEO of Expeditionary Learning Schools, a school reform and school creation division of Outward Bound, the non-profit adventure and service education organization. He was also a founding trustee of the New York City Outward Bound Center and the New York City Literacy Assistance Center. Previous to his joining Outward Bound, Farrell was Executive Director of the Fund for the City of New York, Assistant Commissioner of the New Jersey Department of Community Affairs, visiting lecturer at the Woodrow Wilson School of Public and International Affairs at Princeton University, and executive director of United Progress, the Trenton, New Jersey Anti-Poverty Program. He has received multiple awards for leadership in experience-based education.
Tyler Duvall
Tyler Duvall is a principal at McKinsey and Company. Educated at Washington and Lee University (BA-Economics) and the University of School of Law, Duvall practiced law and held a number of positions at the U.S. Department of Transportation, including Acting Under Secretary for Policy, before joining the Washington, D.C. office of McKinsey where he works with a variety of private and public sector clients to improve their strategies, organizational effectiveness and operational efficiency.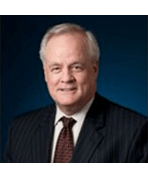 John A. Flaherty
John A. Flaherty is a Principal and Senior Advisor at Washington Media Group. He was previously a Principal at the Carlyle Group, one of the world's largest private equity funds, located in Washington, D.C. Prior to joining Carlyle, Mr. Flaherty was Chief of Staff of the U.S. Department of Transportation where he provided policy, program, operational and staff management for all operations at the Department. He is one of the primary architects of the Transportation Security Agency, chaired the Department's National Infrastructure Security Committee, and served on the National Security Council's Counterterrorism Security Group which reports to the President. Mr. Flaherty was Chief of Staff to two Members of Congress, Rep. Anna Eshoo and Rep. Norman Y. Mineta. He received a B.A. from Marquette University and his J.D. from the University of San Francisco.
Peter Flom, PhD
When Peter was 5, a psychologist told his parents that he had "minimal brain dysfunction" and "would never go to college".  His mother reacted to this by getting together with Elizabeth Friedus and starting the Gateway School.
Peter skipped 12th grade, did college in 3 years, got his BA at age 20 and now has 2 MAs and a PhD.  He wrote a book called Screwed up Somehow but not Stupid: Life with a Learning Disability.
He is a freelance statistician, a speaker about LD issues and a philanthropist.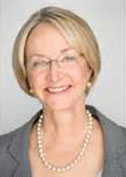 Karen J. Hedlund
Karen J. Hedlund, former Deputy Administrator of the Federal Railroad Administration (FRA), has recently been named Director of Public-Private Partnerships (P3s) in the Strategic Consulting Group of Parsons Brinckerhoff. In her new position, Ms. Hedlund will continue working with federal, state and local transportation agencies as well as private companies to facilitate financing and development of transportation projects through P3s.
She was appointed Deputy Administrator of the FRA in November 2011, after serving as the agency's Chief Counsel from June 2010. During her tenure, she provided leadership for the administration's $12 billion high-speed rail grant program, including $3 billion of investments in the California High Speed Rail Project, and $3 billion in improvements to the Northeast Corridor.
Ms. Hedlund also oversaw the FRA's Railroad Rehabilitation and Infrastructure Finance (RRIF) program, including review of loan requests to finance new privately financed passenger rail systems from Las Vegas, Nevada to California and from Miami to Orlando, Florida, as well as a loan to implement positive train control systems for Long Island Rail Road and Metro-North Railroad. She was also a member of the Credit Council of the USDOT, which oversees the department's credit programs.
At FRA, she served on the board of Moynihan Station Development Corporation in New York City, which is redeveloping the James A. Farley Post Office Building into a new rail station for Amtrak and a mixed-use development. She also served as a board member of Union Station Development Corporation in Washington, D.C., that is preparing a new Master Plan to accommodate high-speed rail on the NEC.
Ms. Hedlund previously served as Chief Counsel of the Federal Highway Administration in 2009-2010, where she directed a legal staff in the implementation of American Recovery and Reinvestment Act grants to all 50 states.
Before joining USDOT she was in private law practice, most recently heading the East Coast Infrastructure practice of the Nossaman law firm, where she led the legal advisory teams on alternative delivery projects such as Silver Line extension of the Washington, D.C. Metrorail system; the Port of Miami Tunnel; the T-REX light rail in Denver; the Triangle Expressway in North Carolina; and the Hudson-Bergen light rail in New Jersey.
Ms. Hedlund received a law degree from Georgetown University Law Center and a bachelor's degree from Harvard University.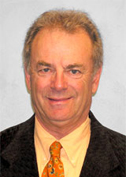 Bill Grinstein
Bill Grinstein has served business, federal, and state agencies both domestically and internationally. He has directed numerous studies on regional economics and planning, social policy, environmental impacts, industrial and urban development. He is past chairman of the board of the World Affairs Council, past vice president of the board of the Washington Technology Alliance, and served on the board of the Washington Biotechnology & Biomedical Association. Grinstein is the former Associate Director for Public Affairs of Battelle's Pacific Northwest National Laboratory, and continues to serve as an advisor to both Battelle and the Life Sciences Discovery Fund Authority of the state of Washington. Currently, Grinstein is a member and former chairman of the Washington Higher Education Coordinating Board, and serves on both the Seattle District and Seattle Central Community College Foundations.
Peter D. Kelly III
Peter D. Kelly III is a founding partner of Vectis Strategies, a strategy and communications firm serving public, private, non-profit and corporate interests nationwide. He formerly headed the Government Practice at a Kelly Crane Law LLP. Mr.Kelly has been active in the Democratic Party both in California and throughout the United States, formerly managing the California Campaign of President Jimmy Carter and serving as the State Chairman of the Democratic Party in California. He has served on numerous boards and commissions including the Los Angeles County Probation Commission, State Street Bank of California, Los Angeles City Attorney's Airport Committee, and the Los Angeles Central City Association. He presently serves as a member of the First African Methodist Episcopal Foundation Board (F.A.M.E.), the Saint John's Health Center Foundation Board and the Los Angeles County Board of Directors of the American Heart Association ("AHA") where he chairs the Legislative Committee and he is the Chairman-Elect for the Los Angeles County Chapter of the AHA Peter received his B.A. from California State University at Fullerton and his J.D. from Southwestern University School of Law. He has been widely published, is a lecturer on a wide variety of government and political matters and frequently serves as a television commentator on political affairs.
Richard Hughes
Richard Hughes has been a consultant to local and state governments and non-profits for over 40 years. He is a former partner at Booz, Allen & Hamilton. He was also a co-founder of Hughes, Heiss & Associates, established in 1974. His consulting practice included management and operation audits, productivity improvement, (more…)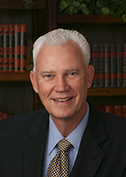 Rush N. Hill, II
Mr. Hill, a second generation Orange County resident, has 40+ years of professional experience in a wide range of real estate consulting including economic analysis, public/private partnering, master planning, and architecture.  Hill's time is spent representing clients on real estate related topics and serving as a Partner of NRM Real Estate Advisers.
Hill has served many diverse clients including State of California agencies, numerous K-12 school districts, community colleges and both public and private universities, in addition to non-profit organizations and corporate America.
Hill is known for his hands on approach in working with boards of directors, helping them through often complex opportunities with easy to understand analysis and discussions.  His tasks often include bringing consensus to underlining organization goals in a collegiate or corporate environment, evaluating economic alternatives, deal structuring, soliciting both private and public partners for economic and programmatic joint ventures, negotiating with potential partners, and serving as an owner's representative during planning, design and implementation efforts.
Ogden (Clip) Kniffin, Jr.
Ogden (Clip) Kniffin, Jr. has an extensive background in municipal finance. Throughout his career, he has provided investment banking services for a broad variety of municipal issuers, including cities and villages, school districts, and counties in addition to being a former Budget Director for the Mayor of the City of Newark. He received his M.A. in Public Administration from the Maxwell School at Syracuse University and his B.A. in Political Science from the University of Pennsylvania. He received his CFA charter in 1984.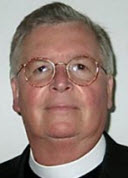 Rev. Barry W. Miller
Rev. Barry W. Miller is an Episcopal priest with more than fifteen years of experience in transitional ministry. He has served extensively throughout the United States as an interim pastor in the Dioceses of New York, El Camino Real and Southwestern Virginia as well as the Diocese of Connecticut where he is canonically resident. His post-graduate studies include work in Organizational Behavior at New York University and Stevens Institute of Technology. Miller has also studied at the American Foundation for Religion and Psychiatry and has completed programs in congregational development and transitions consulting at the Church Development Institute, the Center for Congregational Health and the Clergy Leadership Institute. He is the chair of the Professional Standards Committee of the Interim Ministry Network (IMN), serves as a member of IMN's faculty and has received IMN's Professional Transition Specialist (PTS) designation. The Reverend Miller, although retired from active ministry, maintains a consulting practice which offers services to parishes and dioceses. Some of his current clients include The Diocese of the Virgin Islands, St. Peter's Episcopal Church in Glenside, Pennsylvania and The Bishop and the Standing Committee of the Diocese of Northwestern Pennsylvania.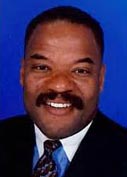 Nate Miles
Nate Miles is the Vice President of Strategic Initiatives for Eli Lilly, a Fortune 500 pharmaceutical company. Prior to joining Lilly in 1994, he worked to get the Washington State Convention Center off the ground, staffed the Senate Majority Caucus in the Washington legislature and worked with Seattle television station KIRO. Nate has served on boards of the Association of Washington Business, Alliance for Education, Boys and Girls Clubs (Rainier Vista), Urban League of Metropolitan Seattle, Pacific Science Center and the University of Washington Foundation.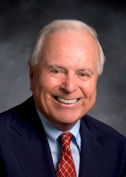 Dick Riordan
Dick Riordan was an attorney, entrepreneur, and philanthropist before entering public service in 1993 when he was elected Mayor of Los Angeles. He served two terms with an outstanding record in public safety, creating quality jobs, and reforming Los Angeles' public schools. Riordan's subsequent appointment as Secretary for Education under Governor Schwarzenegger, was a natural extension of his long-standing civic activism. In addition to his education work for young students, he co-founded The Riordan Programs at The Anderson School at UCLA. The Riordan Programs consist of The Riordan Scholars Program for high school students and The Riordan Fellows Program, serving college students and recent college graduates.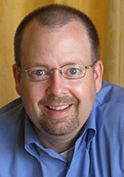 Kurt Nielsen
Kurt Nielsen, LC, CLEP, MBA, is Manager of the Lighting Design Lab, a Seattle based commercial and industrial lighting education & demonstration facility funded by major Northwest electric utilities and conservation partners. In his leadership role Kurt is responsible for the Lab's operations and growth initiatives, which aim to further its mission of promoting the best practices in the use and application of energy-efficient lighting technologies. Previous to joining the Lab in 2013, he spent nearly ten years working for a regional lighting solutions company serving commercial, industrial, multifamily, and institutional businesses throughout the Pacific Northwest. An active participant in the lighting industry, Kurt serves on the Illuminating Engineering Society (IES) Energy Management Committee, and is a member of the Association of Energy Engineers. Kurt holds a bachelor's degree from the University of Washington and MBA from the Kelley School of Business at Indiana University.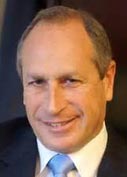 Lee Sander
Lee Sander is the Senior Independent Director of the Board of the National Express  Corporation, a UK based London FTSE 250 firm providing rail and bus services globally. Mr. Sander is the former Executive Director and CEO of the Metropolitan Transportation Authority (MTA) and former Commissioner of the New York City Department of Transportation. He has played a significant role influencing infrastructure policy at the federal, regional, and local level, and earned a reputation for reviving troubled high profile, public sector agencies in New York State. He has also worked extensively in the private sector, both at the HAKS Group and previously in senior positions at AECOM, a global architectural and engineering firm. In 1996, Sander founded the Rudin Center for Transportation Policy and Management at the Robert F. Wagner Graduate School at New York.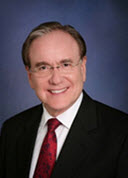 Robert B. Oehler
Robert B. Oehler is the retired President of Far East National Bank and, subsequently, the Pacific Alliance Bank, a new bank of which he was an Organizer and CEO in 2015. He was an officer of Citibank for 25 years. Burritt Advisory Services is involved in subject matters involving banking and finance, and international affairs, particularly in Asia.  In Los Angeles, he was one of the founders of Genesis LA Economic Growth Corporation, a not-for-profit, and continues to serve as Treasurer and on its Board.  He also is a member of Rand Corporation's Center for Asia Pacific Policy Advisory Board, Hong Kong's Lingnan University Masters in International Banking & Finance Programme, the Rosemead Chamber of Commerce, and the Board of Governors of City Club LA. He received his MA degree in International Public Administration from the Maxwell School of Citizenship and Public Affairs of Syracuse University and a BA degree in Political Science from Williams College of Williamstown, MA.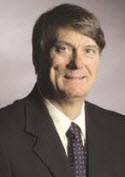 John Vogel
John Vogel is an attorney and senior counsel of the Washington, DC law firm of Crowell & Moring. His areas of practice are in Corporate Finance—specifically in working capital and asset-based finance, mergers and acquisitions, project finance, privatization, and Islamic finance. He helps clients navigate complex financings and securities transactions, focusing on conventional and Islamic financings, and on public and private offerings of equity and debt securities in the USA and throughout the world. Mr. Vogel also serves as President of the Fulbright Association. He holds bar admissions in the District of Columbia, Maryland, New York as well as the International Bar Association.